Smart-matching
investment
A new platform to simplify and improve access to opportunities for early-stage investors and entrepreneurs.
HOW IT WORKS
Personal curation made easy
We've stripped out the fluff and time-wasting activity of the investment process, so you can focus on the things that matter to you and get to important data quickly
A better way to send money.
Complete a personal profile

Give us your key stats and preferences with lightning fast onboarding. Get matched opportunities that fit what you're looking for.

Shortlist your matches

Keep the ones that spark your interest, and dismiss the ones that turn you off. Build your own wish list of potential to explore.

View profile and make contact

We sort the first message, then let you get on with the rest via email. Send tailored information by attaching a file to your message.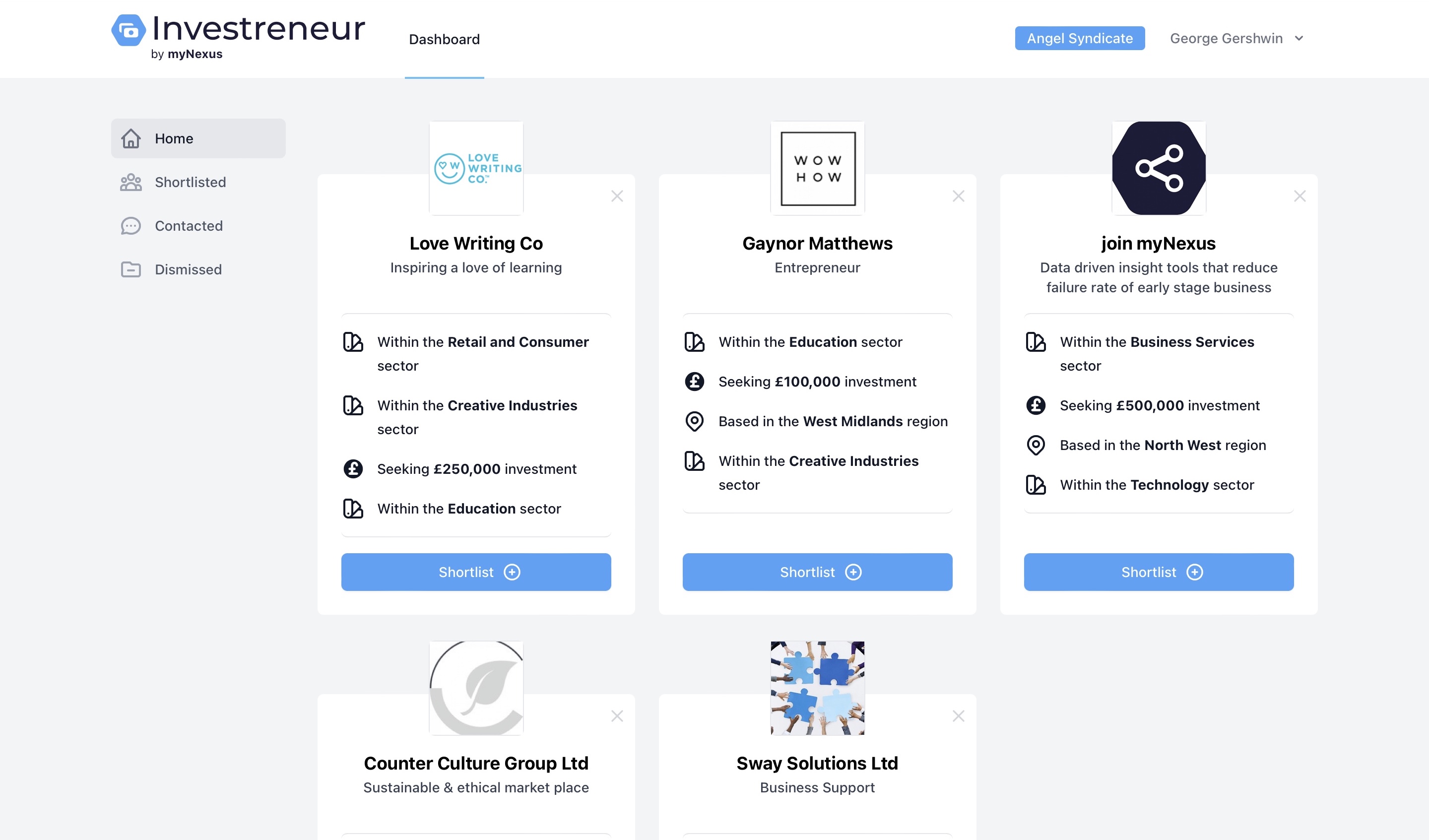 From Beta to MVP
All-in-one Platform
Taking inspiration from dating apps, our user feedback has helped shape our ambitions to better facilitate quality opportunity curation at speed.
Simplified UI and UX

Streamlined and elegant, a simple, clean and better organised platform.

Additional Data

Evaluating opportunities needs external data sources to augment the profile information.

No need for messaging

Everyone has access to email, the last thing you need is another messaging app within an app.

Expanded matching

Removing restrictions on data points to allow multiple selection.

Better curation

Increased collection of different user data to make matching more granular.

Focused use case

Removal of features that distract from the primary goal, held for later versions.

Data control

Refreshed approach to data collection and sharing, built with next gen in mind.

Mobile improvements

Simplification of mobile user experience and mobile-first functionality.
We've got more coming...
Want to hear from us when we add new features or release new products? Sign-up for our newsletter and we'll email you once a month with the latest updates.